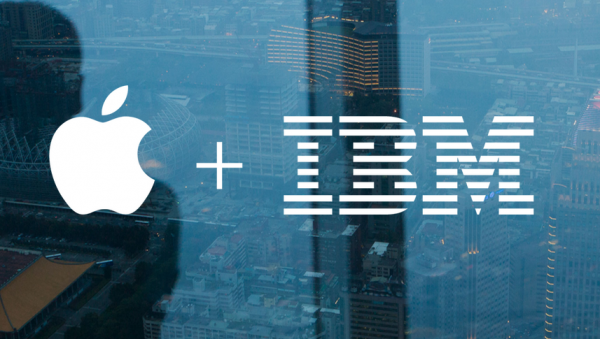 Apple and IBM have unveiled the fruits of their partnership to deliver mobile apps that bring big data and analytics capabilities to iPhone and iPad users in the enterprise.
Dubbed IBM MobileFirst, the first set of 10 iOS apps spans a gamut of business functions across industries, from flight planning in the airline industry to order fulfilment in the retail sector.
The two tech behemoths announced the partnership last year to build over 100 industry-specific apps from the ground up in an effort to help enterprises become more productive. In addition, IBM would optimise its cloud services for the iOS platform, while Apple would offer AppleCare support services for enterprises.
The deal signals Apple's ambitions to push deeper into enterprises as iOS devices become more prevalent in the workplace. That in turn requires services that IBM can provide to integrate mobile devices and apps with existing back-end systems.
"Our collaboration combines IBM's industry expertise and unmatched position in enterprise computing, with Apple's legendary user experience and excellence in product design to lift the performance of a new generation of business professionals," said Bridget van Kralingen, senior vice president at IBM Global Business Services.
In addition, IBM would also provide IT integration services and leasing options for organisations to upgrade to the latest devices. Apple also said it would offer AppleCare for Enterprise, providing IT departments and end users with 24/7 assistance for their devices.
Last year, IDC associate vice president of mobility John Delaney called the Apple-IBM partnership a formidable one for enterprise mobility, though the deal may "further attenuate" future demand for BYOD (Bring-Your-Own-Device).
Delaney said: "One of the main drivers of interest in BYOD is that end users want to use iPhones and iPads for their work. If your employer gives you an iPhone and/or an iPad, as a result of a joint sale from Apple and IBM, why would you want to bring your own?"